Irrigation Repair in Farmers Branch Has Never Looked This Good
Our sprinkler installation team in Farmers Branch always puts customer service (and customer satisfaction) first. Our goal is to provide you with a lawn that is lush, green, and perfect for play, relaxation, and everyday outdoor fun. Whether you live in Farms Branch or a nearby area, our sprinkler technicians can help you to make your dreams a reality.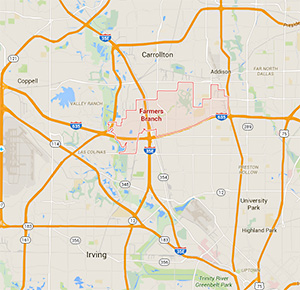 Our everyday service area includes:

Farmers Branch

Carrollton

Addison

University Park

Irving

Grapevine

Richardson

Dallas

Arlington

Even if your location isn't on the above list, chances are that we can travel to you. Call us today to discover how we can help give you the lawn you've always dreamed of.

Fully Loaded Sprinkler Installation and Repair Services
Our Farmers Branch sprinkler technicians can cover 100% of your irrigation needs. Whether you've got a single family home with a small yard, or are trying to maintain and irrigate an entire sports field.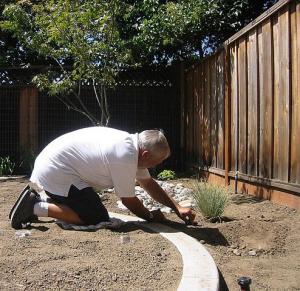 Our regular services include

Drip line and microirrigation installation

Sprinkler repairs

Nozzle upgrades

Full system tune ups

Leak detection

Irrigation system upgrades

Sprinkler retrofits

Drainage solutions

Zoning and calibration

Refresh Your Lawn with a Sprinkler Retrofit

What exactly is a sprinkler retrofit? It's really just a fancy word for sprinkler upgrades that will make your irrigation system run better, smoother, and more efficiently. A sprinkler retrofit can be as simple as upgrading your sprinkler nozzles to high efficiency rotator heads like the Hunter MP rotator, or it can involve tearing out and replacing certain sections of your current sprinkler system with water-saving drip lines.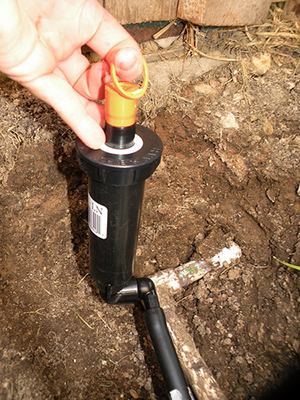 We'll perform a water use consultation, analyze your soil, and help you to decide which irrigation system is the best for your needs. Drip lines and microirrigation systems allow you to water plants directly at the source, getting rid of any wasteful water runoff or evaporation. Keep your plants healthy, happy, and thriving with a drip line today.

Benefits of a sprinkler retrofit:

Conserve water

Offers better coverage

Water plants at the root

Eliminate wasteful runoff

No more dry, brown spots in your lawn